NABJ 2023 Convention & Martha's Vineyard Update
Posted by kstewart
August 16, 2023 12:37 pm

NABJ Congratulates Ingrid Ciprian-Matthews Named New President of CBS News
08/14/2023

Update From President Ken Lemon on Recent Reports of COVID Cases
08/16/2023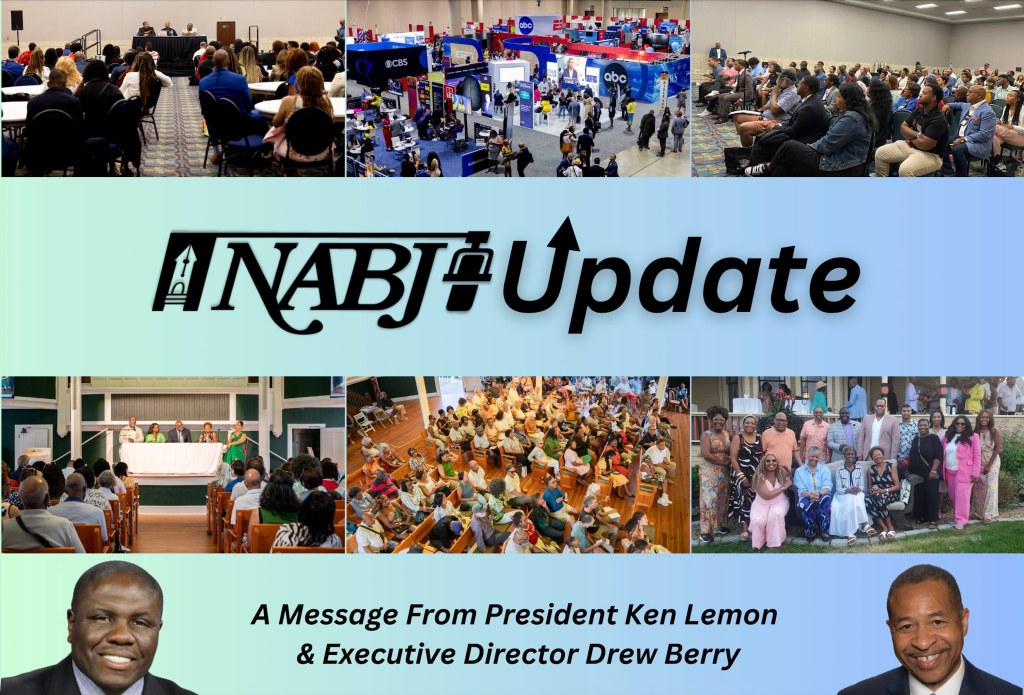 Dear Members and Supporters,
As NABJ continues to expand and enhance its programming to benefit both members and partners, we thank each of you again for engaging with us at the Birmingham convention. It is still getting rave reviews regarding content and member/partner interactions. This is an excellent achievement though we recognize there is still room to grow.
We had over 200 sessions, and that doesn't include the multiple networking receptions, breakfasts, and luncheons. YOU made it the second-largest convention in NABJ history for registrations, with final numbers at 3,577! It is only surpassed by the 2019 Miami convention, which had 4,105 registrants.
To further expand our programming and partnership opportunities, we traveled to Martha's Vineyard immediately after our time in Birmingham to host sessions on misinformation and disinformation and to engage with prospective partners and supporters. The feedback from the programming in Martha's Vineyard has also been tremendous!
We had an esteemed panel of journalists who engaged in a lively discussion attended by almost 300 people. We also had a separate session geared toward students to teach them how to spot misinformation and disinformation.
As our business model and organization continues to evolve, the Martha's Vineyard event was designed to be a prime fundraising opportunity as we expose our organization to new potential partnerships and explore new environments where we can engage with current funders and members. We are building critical, long-term, mutually beneficial relationships where everyone wins; our members, partners, and the national organization as a whole.
The successful convention and Martha's Vineyard events symbolize how we will continue exploring new approaches to expand NABJ's footprint to address our members' needs and fuel funding to support robust year-round programming.
We look forward to the Chicago convention and Martha's Vineyard programming and fundraisers again next year.
Again, thanks for making these engagements memorable and rewarding!
Ken Lemon, President
Drew Berry, Executive Director
---
Header Photo Credit: Jason M. Johnson
Collage Photos: Michaela N. Vincent, Christian Whitaker and Jeanna Shepard.