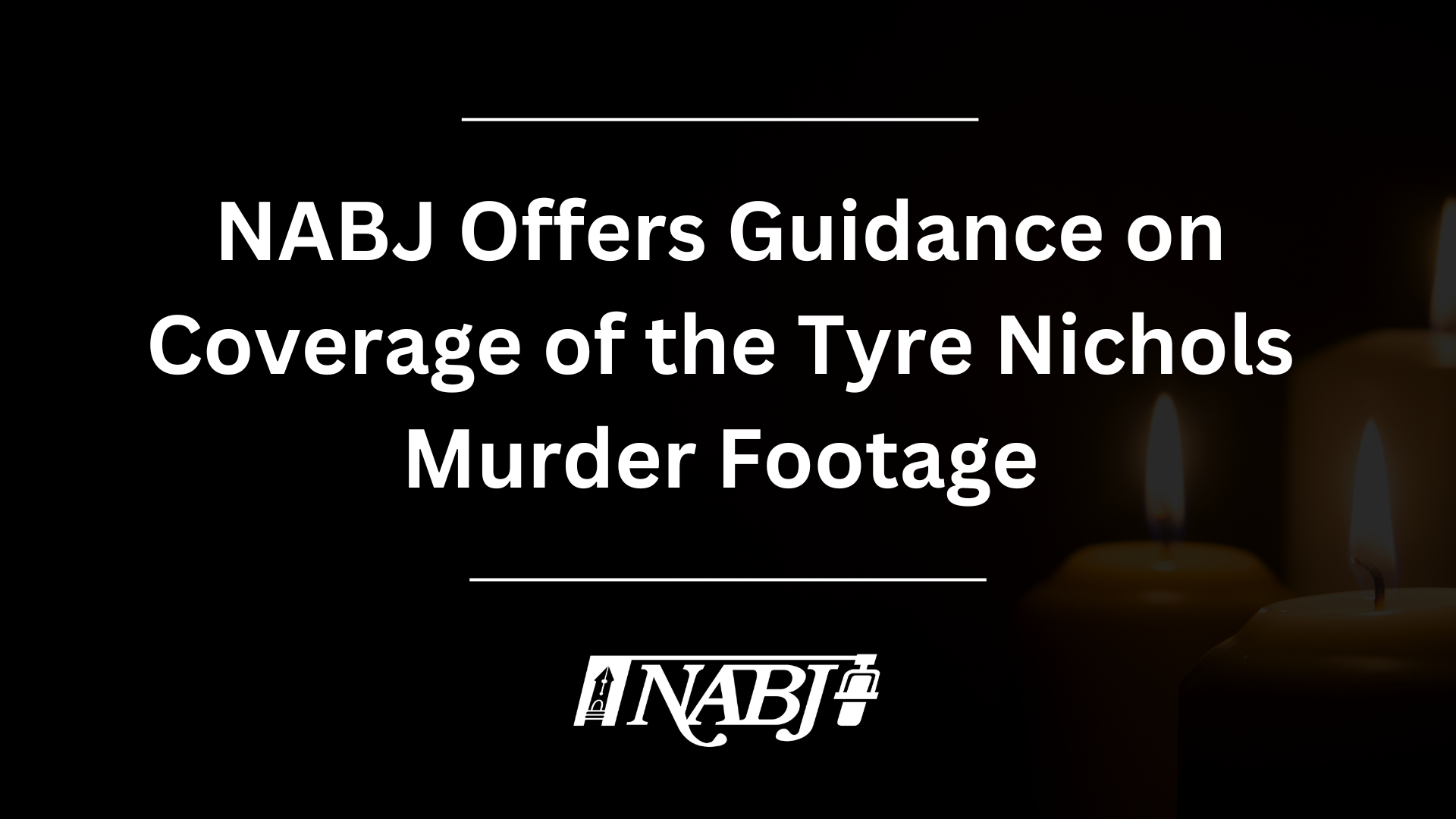 Advocacy
Washington, DC | 1 week ago
Today, and this weekend, the news cycle will be traumatic. As his family, Memphis citizens, the Black community, and the nation continue to cope with the tragic murder of Tyre Nichols, footage of the horrific death is expected to be released soon.  NABJ extends its deepest condolences to Tyre's family and all who knew and loved him. We pray for their comfort as they will have to relive that horrendous moment once the footage is made available. Learning more about what happened to Tyre during the senseless beating by five Black police officers will be painful. It will be painful not just for all those watching, reading and listening to the details of the tragic murder at the hands of police, but also for the Black reporters, editors, producers, photographers, videographers, community managers, etc., covering the story.
SHOW MORE
Industry and Member Updates
#NABJHBCYou Training Day (2023 Virtual Event)
Save the Date: NABJ Emerging Journalists Summit & Career Fair
Save the Date: NABJ Arts & Entertainment Media Institute
2023 NABJ Convention and Career Fair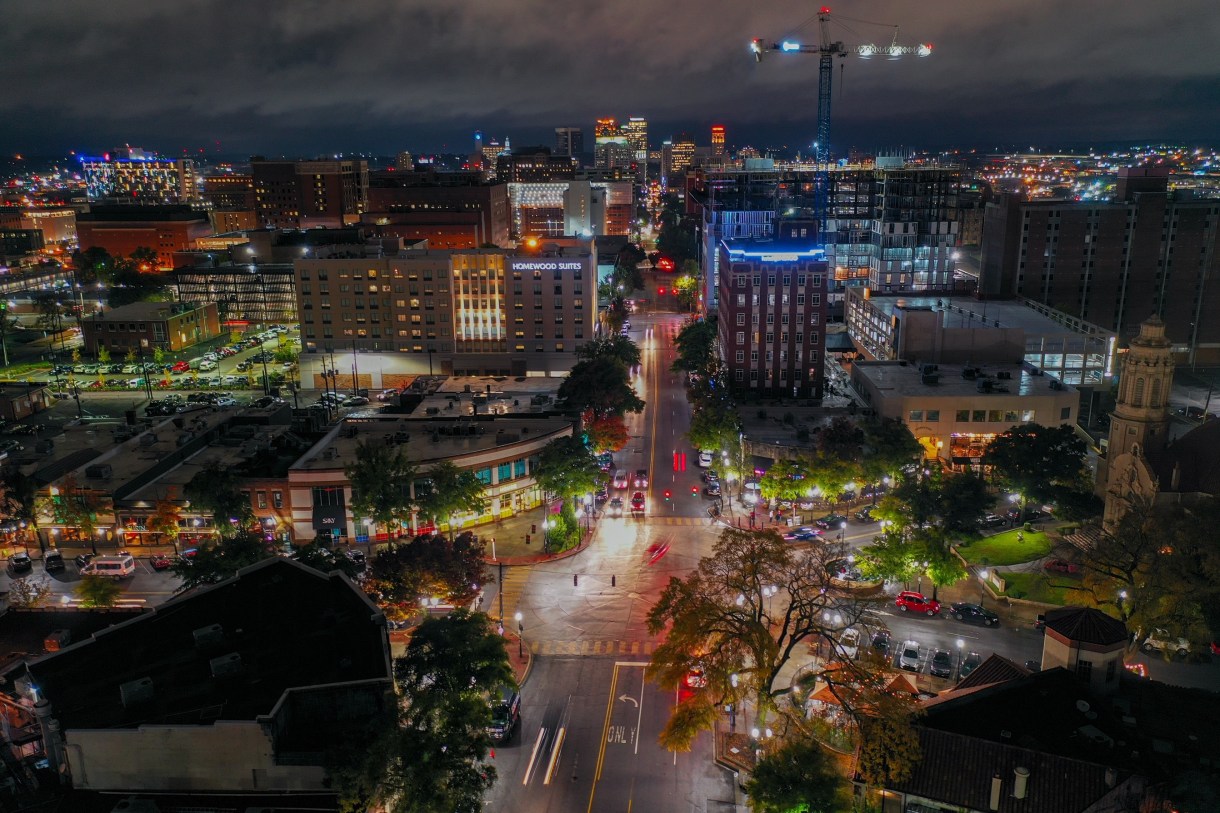 Birmingham, Alabama,
Birmingham

,

AL

United States
Join us for an extraordinary gathering filled with innovative programs, remarkable presenters and fantastic networking opportunities, as NABJ members, partners, colleagues and supporters come together in Birmingham, Alabama for the 2023 NABJ Convention and Career Fair.
August 2, 2023 12:00 am
in
6 months
| Job Title | Company | Location |
| --- | --- | --- |
| Democracy Researcher anti corruption | True North Research | Remote |
| Lifestyle Editor | Virginia Richmond Magazine | Richmond |
| Democracy Researcher gender and equity | True North Research | Remote |
| Executive Director | California Orr Group | Merced |
| Business Development Coordinator | California News Revenue Hub | |
| News Correspondent – CBN News | District of Columbia The Christian Broadcasting Network | |
| Arts and Culture writer | Washington The Inlander | Spokane |
| Big Ten Network Operations Workshop (BTN NOW) Summer 2023 | Illinois Big Ten Network | Chicago |
| | |
| --- | --- |
| Job Title | Democracy Researcher anti corruption |
| Company | True North Research |
| Location | Remote |
| | |
| --- | --- |
| Job Title | Lifestyle Editor |
| Company | Virginia Richmond Magazine |
| Location | Richmond |
| | |
| --- | --- |
| Job Title | Democracy Researcher gender and equity |
| Company | True North Research |
| Location | Remote |
| | |
| --- | --- |
| Job Title | Executive Director |
| Company | California Orr Group |
| Location | Merced |
| | |
| --- | --- |
| Job Title | Business Development Coordinator |
| Company | California News Revenue Hub |
| Location | |
| | |
| --- | --- |
| Job Title | News Correspondent – CBN News |
| Company | District of Columbia The Christian Broadcasting Network |
| Location | |
| | |
| --- | --- |
| Job Title | Arts and Culture writer |
| Company | Washington The Inlander |
| Location | Spokane |
| | |
| --- | --- |
| Job Title | Big Ten Network Operations Workshop (BTN NOW) Summer 2023 |
| Company | Illinois Big Ten Network |
| Location | Chicago |
| | |
| --- | --- |
| Job Title | Senior Editor, Overnight Front Page |
| Company | New York HuffPost |
| Location | New York |
| | |
| --- | --- |
| Job Title | Reporter, Florida Phoenix |
| Company | Florida States Newsroom |
| Location | Tallahassee |
👩🏾‍💻 Don't miss our virtual #NABJHBCYou Day!
Registration deadline: Feb. 17!
Scholarships close Feb. 14!
🎟 $10-$20
-Job/internship fair
-Go behind the scenes w/ industry experts
-Master the art of storytelling
-Critiques,coaching & tips on securing the💰
https://t.co/WxWbdhQkGJ https://t.co/mvGaUJmqGg
Join @NABJBiz at The New York Times for "Making Black History: Building Wealth with Entrepreneurs, Investors & Capital" on Feb. 15! 🙌🏾 https://t.co/Najkv3MZ78
📍President @Dorothy4NABJ attended the @NNPA_BlackPress midwinter training conference & joined the celebration of 196 years of the Black Press. She participated in a fireside chat with @DrBenChavis about strengthening the bond between NABJ & NNPA plus future collaborations! ✊🏾 https://t.co/hYiJtWVr3N
"An amazing organization for connecting journalists of color…"
"

NABJ is a vital organization that is truly needed in this country.

"
"NABJ has always been at the forefront of ensuring journalists of color have the training and information needed to compete in a global market."