#NABJNAHJ22 Call for Member Session Proposals Now Open
Posted by kstewart
November 19, 2021 11:10 am

NABJ Member Amy Sullivan Named KATV News Director
11/17/2021

2021 PROFESSIONAL DIGITAL MEDIA SALUTE TO EXCELLENCE WINNERS
12/04/2021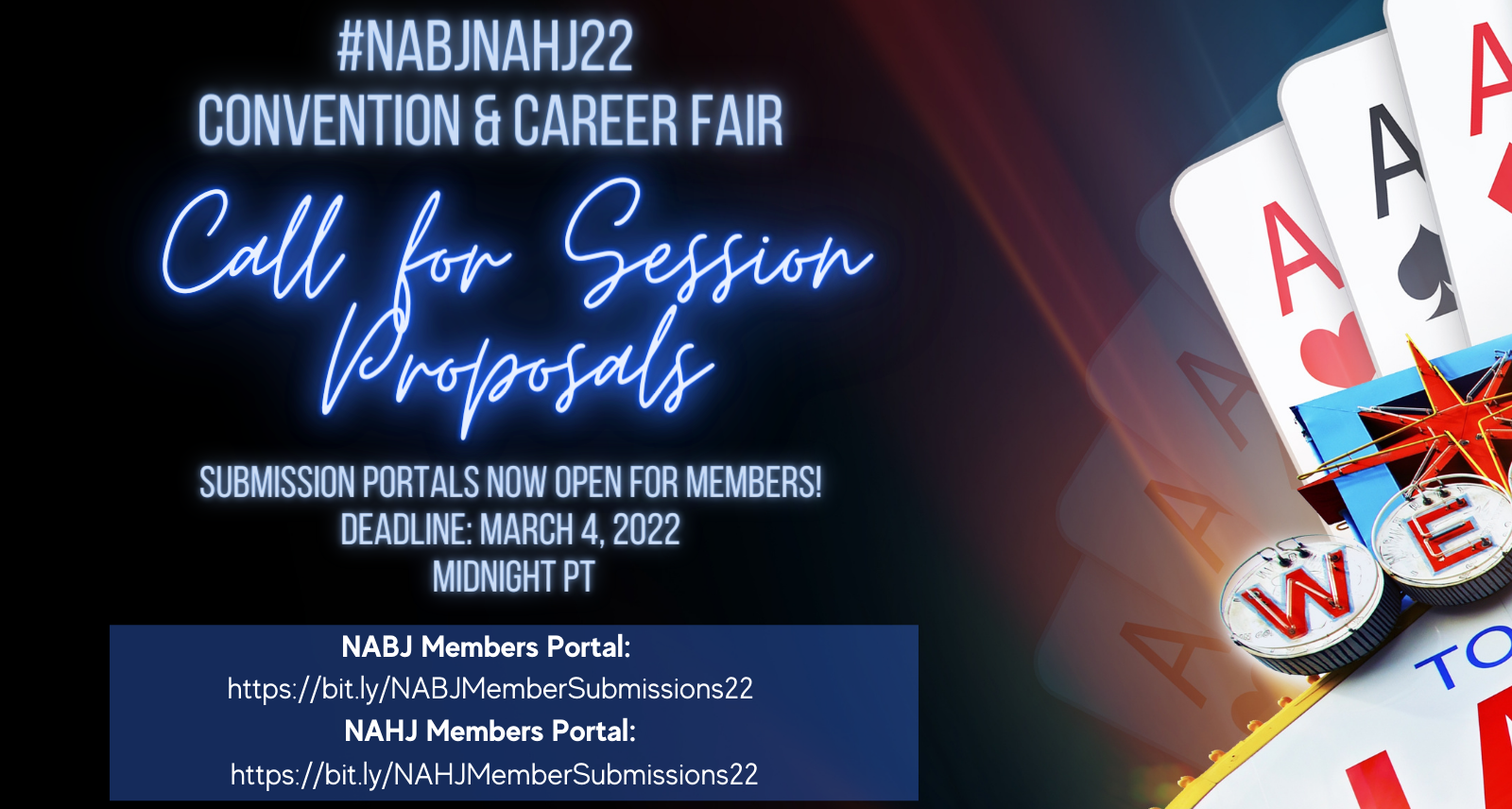 ---
NOTICE: When the clock strikes midnight in Pacific Time, the portal closes. Remember to log in early to test your credentials. Remember to allow enough time to enter all requirements.
---
The National Association of Black Journalists (NABJ) and the National Association of Hispanic Journalists (NAHJ) have opened the #NABJNAHJ22 Convention & Career Fair Call for Session Proposals. The convention is scheduled for August 3-7, 2022.
The Call for Sessions is exclusively available for current members of the respective organizations.
The deadline to submit proposals is midnight PT on Friday, March 4, 2022. The deadline will not be extended. Decisions will be made in May 2022. Member verification is required during the submission process.
NABJ MEMBER SUBMISSIONS: https://bit.ly/NABJMemberSubmissions22
NAHJ MEMBER SUBMISSIONS: https://bit.ly/NAHJMemberSubmissions22
---
WATCH NABJ MEMBER TRAINING FOR SESSION SUBMISSIONS BELOW
Note: NABJ has the final decision on all submitted NABJ session proposals. Duplicate session submissions and topics may be combined by the NABJ & NAHJ Programming Committees.