NABJ Roundup – #NABJNAHJ22
Posted by newsletter
August 4, 2022 4:35 pm
White House Press Secretary to Address Black and Latino Journalists During Las Vegas Convention
08/05/2022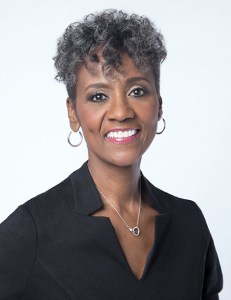 Greetings, NABJ!
We made it.  
The last approximately 2.5 years have been challenging for many people in various ways but we are resilient.  We are determined.  We are resourceful.  We are back.
We're on the second day of the 2022 National Association of Black Journalists – National Association of Hispanic Journalists Convention and Career Fair, our first in-person national gathering since August 2019, due to the COVID-19 pandemic.
This week's gathering will shatter attendance records, and we are on track to have the most robust convention in the histories of NABJ and NAHJ.
We have about 145 workshops, more meal functions, a new investigative journalism track, an expanded innovation bubble and more in the 2022 convention.
While we are excited to celebrate in person again, we also are reflecting on the past few years.
Much has happened since we were last together.
Some major events heavily shaped my presidency and challenged the NABJ leadership to respond swiftly with resources, support and advocacy.
We have lost NABJ members, and members have lost loved ones since the pandemic began to hit the U.S. hard in March 2020.
We hurt, like the rest of the world, mentally, physically and financially.
When newsrooms closed offices, some of our members were furloughed, took pay cuts or lost pay raises. Broadcasters had to learn how to use new tools on the air.
When sports teams and events across the world came to a halt, our sports reporters had few outlets for their work.  Some were able to move into news, others were forced to find other employment until the games returned. 
Since 2021, NABJ has responded to member layoffs, student need and other causes with financial support totaling more than $400,000:
Two Ethel Payne and two Microsoft Storytelling fellowships totaling $60,000.

Forty-seven scholarships totaling $217,500.

Thirty-six COVID-19 relief grants totaling $31,000.

Three Hurricane Ida Hardship Relief Fund grants totaling $2,500.

Seventy-three chapter grants totaling $87,375.

Four Thomas Morgan III LGBTQ+ Task Force Grants for convention attendance totaling $4,000.
Black reporters were a sought-after commodity in some newsrooms as a result of the so-called racial reckoning in the summer of 2020.  The promises from news managers to do better in diversifying their staffs ranged from internal memos to public pronouncements. We saw newsrooms expand their coverage of the Black community and create race and culture units dedicated to stories featuring people of color.
For some, the efforts were genuine but we did hear complaints of race units that existed in name only with few resources, scarce funding and newly appointed Black managers with little support.
We remain hopeful that the commitments are real, as media outlets realize that improving coverage in the Black community increases viewership, listenership and readership and that it is the responsibility of newsrooms to provide coverage that is an accurate representation of the communities they serve.
I am proud of the advocacy that the NABJ board has engaged in during my tenure, calling for improved newsroom diversity and challenging discriminatory workplace practices.
Over the course of three years, we have had in-person and virtual advocacy meetings with nearly 20 media outlets, ranging from small to large newspapers, TV and radio stations, broadcast networks and online entities.
Our efforts resulted in historic job appointments and new opportunities for our members.
We are confident we will see more Black managers in the industry because we have created programs that support them. The NABJ Leadership Academy and the producers' and editors' databases offer training to provide the skills future leaders need to take over newsrooms and control media conglomerates. 
During the first two years of the pandemic, we adapted to the loss of in-person events by producing stellar virtual programs for our members.  We held two national conventions, a joint regional conference and two awards ceremonies — all virtual.
We also created the NABJ Entrepreneur Academy, offering members 10-week training sessions to help increase their digital sales.
We have learned lessons and applied them to support NABJ and its mission of providing quality programs and services to and advocating on behalf of Black journalists worldwide.
For me, personally, I've learned the importance of patience. 
Exercising patience has allowed me to look at the bigger picture and apply my journalistic skills to decision making. That means doing my homework, researching the issue and considering all options to make sure the decision is right, moral and the best move for the organization.
So, where does NABJ stand now in terms of finances and programming?
We are in good shape.  Our membership numbers are recovering after declining during the pandemic.  
Also, we have a record budget surplus.  But it is important we remain frugal and make prudent decisions in our operations in order to keep finances strong. 
As I embark on the final year of my presidency, I am mindful that there is still work to be done.
Some of the initiatives that I will work to help NABJ undertake over the next year include conducting a pay equity survey that will collect salary information for people of color in order to provide parity to all journalists, and increasing advertisers for NABJ Black News and Views, our new digital news service.
I am honored to be the 22nd president of NABJ, a powerful organization that will celebrate 50 years of trailblazing history in 2025.  
I do not take my position lightly.  It is a privilege to collaborate with NABJ staff, the board of directors and others to steer this organization forward with innovative programs, prudent financial management and swift, effective advocacy.
I am ecstatic to see you all this week.
Enjoy the convention.
Sincerely,
Dorothy Tucker
President
National Association of Black Journalists