NABJ's New 2022 Board Members Announced
Posted by nabjpress
August 8, 2022 6:13 pm

2022 NABJ Salute to Excellence Winners Announced
08/08/2022

The WBD INCLUSIVE: WHEN YOU SEE US, YOU SEE YOU
08/25/2022
Updated September 9, 2022
Three Elected and Three Re-Elected Unopposed to NABJ Board of Directors
Region II Director Appointed
LAS VEGAS/WASHINGTON, D.C. – The National Association of Black Journalists (NABJ) announced its 2022 Board of Directors election results on Friday, Aug. 5, during the NABJ-NAHJ Convention in Las Vegas, Nevada.
On September 6, President Dorothy Tucker appointed NABJ's newest region director who will fill a vacant seat.
Congrats to our new and returning Board members! Learn more about them below.
---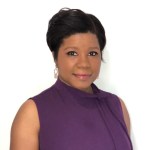 Kathy Chaney Re-elected Vice President- Print (499 votes)
Kathy Chaney, an Executive Producer at YR Media in Chicago and an award-winning newsroom veteran and advocate for the Black Press, was re-elected Vice President-Print. She previously served as Region IV (now Region II) Deputy Director, 2013-2015; two-term president of NABJ-Chicago, and on the NABJ Council of Presidents.
---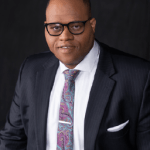 Walter Smith Randolph Re-elected Treasurer (491 votes)
Walter Smith Randolph, an Investigative Editor at Connecticut Public Broadcasting (CPTV & WNPR) in Hartford, was re-elected as Treasurer. Randolph served NABJ as co-chair of the Young Journalists Task Force. He co-chaired the Millennial Media Summit, which created dynamic programming for NABJ's emerging professionals. Randolph has also served as Vice President of the Greater Cincinnati Association of Black Journalists.
---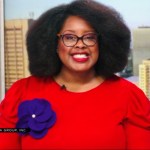 ---
Sia Nyorkor Elected as Parliamentarian (490 votes)
Sia Nyorkor, an Anchor/Reporter at WOIO-TV in Cleveland, was elected as Parliamentarian. Nyorkor has been an NABJ member for almost two decades, and has served at the local and national levels. She is the former Region II Director and a former Student Projects mentor. She also served as an NABJ Convention producer and a Salute to Excellence judge and chair for 15+ years.
---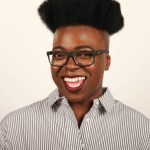 ---
Tre'vell Anderson Re-elected as Region IV Director (51 votes)
Tre'vell Anderson, a Freelance Entertainment Journalist in Los Angeles, was re-elected Region IV Director. Anderson is the immediate past president of NABJLA and co-chair of NABJ's LGBTQ+ Task Force.
---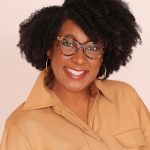 Dr. Syb Brown Elected as Academic Representative (47 votes)
Dr. Syb Brown, a tenured journalism professor at Belmont University in Nashville, was named the 2015 Journalism Educator of the Year by NABJ. She was a recipient of the NABJ Region III Achiever Award in 2014. Brown was National Program Chair for the 2011 Convention in Philadelphia. In addition, she has been the Region III Conference Co-Chair for several years.
---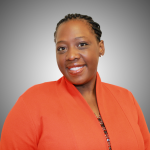 Raschanda Hall Elected as Media-Related Representative (108 votes)
Raschanda Hall, a Senior Digital Marketing Consultant in South Holland, Illinois, was elected as the Media-Related representative. Hall has served as assistant to the Associate NABJ Board Rep; served on the NABJ-Chicago Board;  served as president of the Black Public Relations Society of Chicago; and served as the third VP of The Publicity Club of Chicago.
---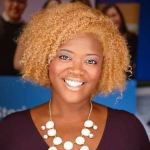 Angela Smith Appointed Region II Director
Angela Smith, Digital Content Manager for KWCH-12 Eyewitness News in Wichita, Kansas, was appointed Region II Director by NABJ President Dorothy Tucker in September. Smith is the President of the Kansas Association of Black Journalists.
---
View the Full Board Listing Here.
---
NABJ thanks outgoing Board members: 
Michelle Fitzhugh-Craig (Former Parliamentarian)
Mutale Nkonde (Former Media-Related Representative)
Jarrad Henderson (Former Academic Representative)
---
Media Contact: Press@NABJ.org