NABJ Roundup Newsletter – December 2020
Posted by newsletter
December 23, 2020 8:00 am
NABJ Issues Thumbs Down to Cleveland Plain Dealer, Pittsburgh Post-Gazette
12/21/2020
NYU Journalism-NABJ Scholarship Announced
12/26/2020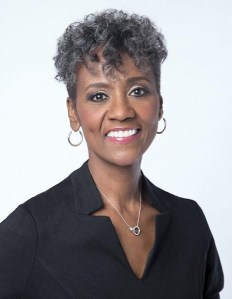 President's Corner:  Journalism Industry Responds to Floyd, Social Justice and NABJ Advocacy
The tragic death of George Floyd continues to have a far-reaching impact on America. It fueled awareness of Black Lives Matter and a myriad of advocacy initiatives, including those of the National Association of Black Journalists. The acute awakening of America to the serious issues of social and corporate injustices has prompted many companies, organizations and individuals to examine their positions, conduct and how they address crucial subjects, including diversity, equity and inclusion (DEI). 
NABJ has held numerous meetings with industry leaders to advance Black journalists and fair and accurate coverage. Companies are responding by hiring high-ranking and mid-level Black managers in key positions to partially address huge historical disparities in the employment ranks. People who have been recently promoted include Tina Sturdevant, Director, Talent Diversity & Inclusion at The Athletic; MSNBC President Rashida Jones; Miami Herald Executive Editor Monica Richardson;  Bervette Carree, WTVD-TV News Director; Dawn Davis, Editor-in-Chief of Bon Appétit; Jameel Rush, Philadelphia Inquirer Vice President of Diversity, Equity and Inclusion; and Rochell Sleets, Director of Content at Chicago Tribune. Several others have earned senior masthead stripes and seek to drive a more inclusive culture throughout their companies. We've tracked some of the recent hires here, and will continue to add to the list.
This is not just the right thing to do. It makes good business sense in a variety of ways, including the expansion of audiences through a larger palette of content and potentially increased revenue opportunities. The momentum is obvious.   
With these hires, on the surface, it appears we are headed in the right direction. But it's tough to know without seeing the actual numbers. As journalists, we seek data to support findings in our stories. Yet, media companies are reluctant to share their diversity data making it difficult to measure success.   
We need much more than a flood of well-timed publicity releases from news organizations. We need transparency about staff diversity, pay disparity and hiring efforts. We need ongoing communication and consultation about coverage issues. We need stepped-up participation in internships, mentoring and job fair programs. We need greater efforts to identify and rein in outlets and individuals with terrible track records on diversity and a history of supporting prejudice. 
The recent creation of beats devoted to racial issues and elevation of deserving journalists of color at major news organizations is welcome, and something NABJ has advocated for many years. But it is only the first step on a long road towards boosting equality in news media, not a final destination. 
We believe the time has come for additional major steps in the diversity, equity and inclusion arena.    
Through our Media Watchdog committee, we will seek the support of Congress to sponsor a bill that would require broadcasters to report diversity numbers to the Federal Communications Commission. 
At the same time, we commit to:   
Push for mandatory transparency in company employment with specifics on race, ethnicity and gender.  

Publish the names of companies making progress in the diverse employment ranks 

Publish the names of companies who are hiding the specifics of company diversity 
Email me at nabjalerts@gmail.com.
Yours in Service,
Dorothy Tucker/NABJ President/ CBS Chicago Investigative Reporter/@Dorothy4NABJ
---
NABJ Regionals
The organization's first virtual regional conference for all four regions was a success. Two of the most popular sessions were Mobile Storytelling and Food Journalism. Here are the takeaways from each:
Mobile Storytelling: Hands-on Training
Edit for a strong open and memorable close

Use narration for facts and clarification

Use external microphones

Wear headphones

Tripod/monopod is your friend

Buildings, walls and mother nature provides excellent stabilization

Use two hands when going handheld

The sun is your friend

Use lamps in a creative manner

LED lights are usually inexpensive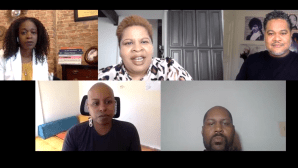 Putting the Soul Back in Food Journalism
Food is entertainment, life, economy and immigration … there's a food angle in every beat

If there's no food editor or someone who's attached to food in the newsroom, your outlet is not writing about the community

If you're covering city politics, you need to be thinking about food inequality and poverty
---
#NABJCongrats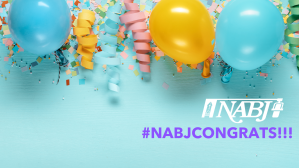 -Jummy Olabanji – Morning Anchor at /WRC-TV's "News4 Today"
-Aaron Gilchrist – Anchor at NBC News NOW
-Alyxaundria Sanford – Audience Engagement Producer at The Intercept
-Janell Ross – Senior Correspondent at TIME
-Wendi C. Thomas – ProPublica Distinguished Fellow
-Allison Seymour – Anchor at WUSA9 in DC
-Deon Hampton – National reporter at NBC News
-April Ryan – White House Correspondent and D.C. Bureau Chief at theGrio
-Sasha-Ann Simons – Host of "Reset" on WBEZ/91.5 FM
-Adam Mahoney – Reporting Fellow at ProPublica
---
In Memoriam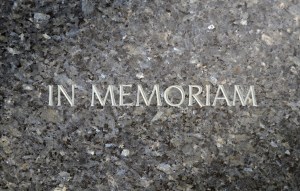 -NABJ Founder John C. White
-Patreice Massey, Former Editor at the Michigan Chronicle
-John Smallwood, Sports Columnist at the Philadelphia Daily News
---
Chapter Updates 
Detroit's membership approved an amended chapter Bylaws that included changes to the Executive Board's structure and responsibilities. Detroit Free Press reporter Chanel Stitt is now Vice President-Print. 
Los Angeles, NABJ's Chapter of the Year, held its last meeting of the year to discuss the highlights of 2020 and ideas for 2021. The scholarship recipients, two students from the University of Southern California, also attended the meeting and expressed their gratitude for the chapter's continued support.
Collegiate Corner
Newmark-ABJ held its first annual Virtual Black Grad Celebration and elected new officers: President Nala Phillips, Vice President Renee Onque, Secretary/Social Engagement Lead Keith Wright and Treasurer Aria Velasquez.
Florida Atlantic University's Black students created a newspaper for their underrepresented peers.
---
Jobs
Grist – Managing Editor
NPR – Labor and Workplace reporter/correspondent
Chicago Sun-Times – Audience Engagement Specialist
Massachusetts Cannabis Control Commission – Press Secretary
---
#NABJWebinars and Specials
ICYMI: Founders Celebration NABJ 45th Anniversary Special 
ICYMI: NABJ Virtual Awards NABJ Virtual Awards 2020 
ICYMI: Commanding Your Voice to Become a Leader in the Newsroom
ICYMI: Dealing with Microaggressions
ICYMI: Success Stories & Pathways for Media Related Professionals
---
Donate now to the NABJ COVID-19 Relief Fund. Help members affected by the pandemic.
Sign up for the Producer and Editor databases.
Contact journal@nabj.org for NABJ Roundup or Journal submissions.