Yamiche Alcindor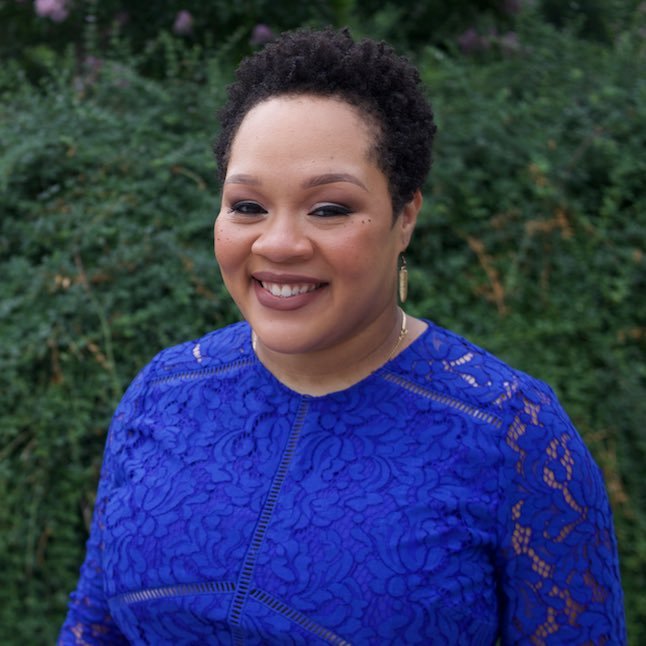 Yamiche Alcindor , Journalist of the Year
Yamiche Alcindor is the White House correspondent for the PBS NewsHour, a role she began in January 2018. She often tells stories about the intersection of race and politics as well as fatal police encounters.
Alcindor is also a contributor for NBC News and MSNBC often appearing on a number of shows including Morning Joe, Andrea Mitchell Reports, The Rachel Maddow Show, and Meet the Press with Chuck Todd.
Previously, Alcindor worked as a national political reporter for The New York Times where she covered the presidential campaigns of Mr. Trump and Senator Bernie Sanders as well as Congress. She also wrote about the impact of President Donald Trump's policies on working-class people and people of color.
Before joining The Times, she was a national breaking news reporter for USA Today and traveled across the country to cover stories including the school shooting in Newtown, Conn., the death of Trayvon Martin in Sanford, Fla. and the police-related protests in Ferguson, Mo. and Baltimore, Md. Alcindor's overall goal is to be a civil rights journalist and she was inspired by the late PBS NewsHour anchor Gwen Ifill.
In 2020, Alcindor was named the recipient of RTDNA's John F. Hogan Distinguished Service Award, IWMF's Gwen Ifill Award and the White House Correspondents' Association's Aldo Beckman Award for Overall Excellence in White House Coverage. She is a member of the National Association of Black Journalists (NABJ) and was named the organization's 2020 "Journalist of the Year." Alcindor has also been honored with the Ifill Next Generation Award by Simmons University and NextGen Leader Award by the Georgetown Entertainment & Media Alliance. In 2017, she won an award in a tribute to Ifill during Syracuse University's Toner Prize ceremony. NABJ also named Alcindor its "Emerging Journalist of the Year" in 2013.
Alcindor earned a master's degree in broadcast news and documentary filmmaking from New York University and a bachelor's in English, government and African American studies from Georgetown University. A native of Miami, Fla., Yamiche is married to a fellow journalist and is the daughter of Haitian immigrants who met while attending Boston College.
Kevin Merida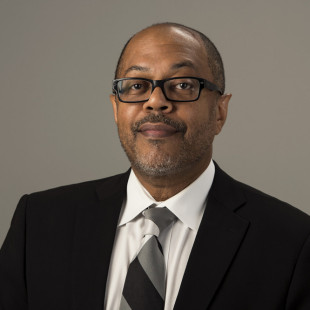 Kevin Merida , Chuck Stone Lifetime Achievement Award
Kevin Merida joined ESPN in November 2015 as senior vice president and editor-in-chief of "The Undefeated," ESPN's media platform that explores the intersections of sports, race and culture. He is responsible for the site's editorial direction, tone and policies, and provides oversight and strategy leadership for key initiatives undertaken by "The Undefeated."
In March 2020, Merida began reporting directly to ESPN President Jimmy Pitaro — a part of the expansion of The Undefeated brand across The Walt Disney Company platforms. Through this expansion under Merida's leadership, The Undefeated has widened its lens to include coverage of sports, fashion, music, the arts and technology, with a goal of sharing that content with a larger audience.
From December 2017 through March 2020, Merida had additional responsibility for ESPN's news enterprise and investigative coverage; as well as presiding over the  ESPN Editorial Board – a company-wide, cross-disciplinary team of leaders who guide and inform the company's editorial standards of conduct, and ensures that ESPN content reflects the company's editorial guidelines. He is also responsible for the company's development of a storytelling innovation lab designed to create new narrative forms that resonate on all screens and platforms.
Prior to ESPN, Merida served as The Washington Post's managing editor for news, features and The Post's Universal News Desk since February 2013. In that role, he helped lead The Post's digital transformation that has resulted in one of the largest increases in audience growth of any media outlet in the country over the last two years. Merida oversaw key sections – National, Foreign, Metro, Business, Sports, Investigations, Outlook, Style, Travel, Food, Local Living and Weekend/Going Out Guide and The Washington Post Magazine. Merida is the first African American to hold a managing editor position at The Post. During his tenure, The Post won three Pulitzer Prizes.
The Washington Post hired Merida in 1993 as a Congressional correspondent and national political writer. He covered the Republican Congressional revolution led by Speaker Newt Gingrich and the 1996 presidential campaign.
At the Post, Merida's newsroom responsibilities progressively grew and became more varied: Style section feature writer (1997-2001), The Post magazine columnist (2001-2004), associate editor (2001-2008), and national editor (2009-2013).
As national editor, Merida supervised the Post's coverage of Congress, the presidency, national politics, national security, health/science and the environment, the federal government structure and more. He oversaw news coverage of key national events such as the killing of Osama bin Laden; the BP oil spill; the shootings at Fort Hood, Texas, and in Aurora, Colo., and Newtown, Conn.; and the battle over health care.
Merida has co-authored two books: a biography of Supreme Court Justice Clarence Thomas – "Supreme Discomfort: The Divided Soul of Clarence Thomas" – with Michael Fletcher in 2007; and "Obama: The Historic Campaign in Photographs" with Deborah Willis, an extension of his role as a feature writer covering the 2008 presidential campaign.
In 2006, Merida served as coordinating editor for the award-winning series "Being a Black Man," which explored the lives of black men in America through in-depth reporting of their unique, but shared experiences. The yearlong series by The Post was anthologized in a 2007 book Merida edited – "Being a Black Man: At the Corner of Progress and Peril."
Merida graduated from Boston University with a journalism degree in 1979. He attended the Maynard Institute's storied Summer Program for Minority Journalists at the University of California at Berkeley before starting his career as a general assignment reporter for The Milwaukee Journal. From 1983-1993, he worked for The Dallas Morning News in different roles – projects reporter, local political writer, national correspondent, White House correspondent (during George H.W. Bush's presidency), and assistant managing editor for national and foreign news.
Born in Wichita, Kansas, Merida was raised in the Washington, D.C. metro area. His 10th grade class in 1973 was the first to go through busing in Maryland's Prince George's County school district – an experience he captured 25 years later in a personal essay, "Where That Bus Ride Took Me," published by The Post.
Merida is one of the most sought-after thought-leaders in modern journalism – a pioneer in the emerging genre of impactful storytelling through an array of new media forms and platforms. He is a board member for the Maynard Institute for Journalism Education; a member of the board of trustees for the Kaiser Family Foundation and Boston University, his alma mater – among several institutional oversight committees for professional and community groups he serves on.
Merida, who resides in the Washington, D.C. area, is married to author and columnist Donna Britt.
Rehema Ellis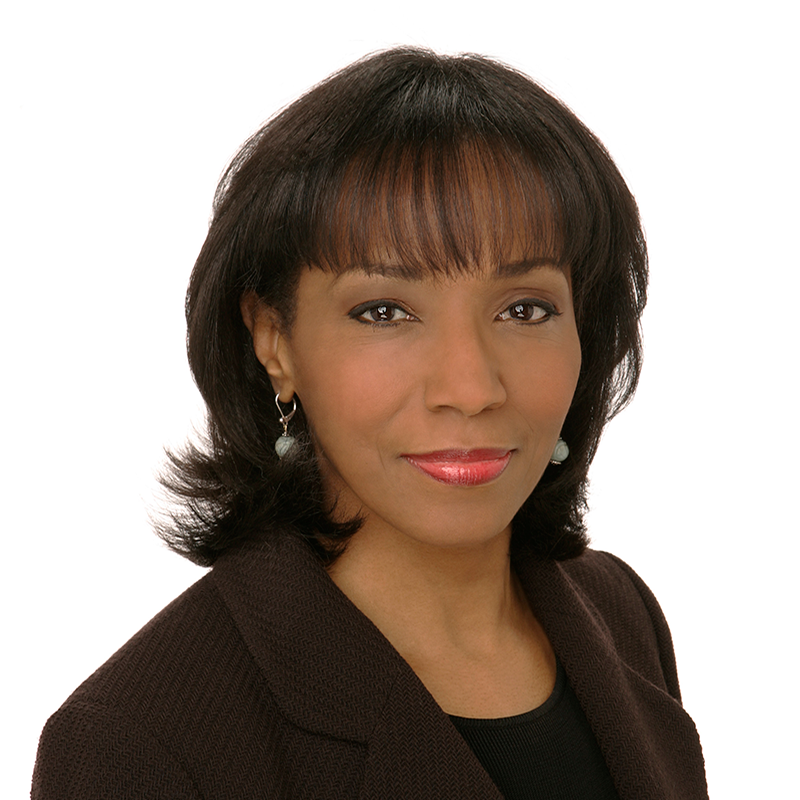 Rehema Ellis , Legacy Award
Rehema Ellis joined NBC NEWS in 1994 as a general assignment correspondent. In 2010 she was named Education Correspondent and was an integral part of NBC's first annual Education Nation summit that focused on the strengths and weaknesses of America's education system.
Her reports appear on NBC Nightly News with Brian Williams, Today, and MSNBC. She is also a digital journalist. Ellis shoots, blogs, writes for NBC on-line and she tweets.
Ellis was part of the NBC Emmy award-winning coverage of the plane crash in the Hudson River called, Miracle on the Hudson. She also won an Emmy for her reporting on the 2008 Presidential Election of Barack Obama and his historic inauguration.
Ellis has been part of other headliner stories including the attacks on the World Trade Center. She was the first person to identify the attack on the air as "Nine-Eleven". She's reported on Hurricane Katrina, the death of Michael of Jackson and the Haiti earthquake.
As a correspondent for NBC, Ellis traveled to Zaire to report on the mass killings that left an estimated one million people dead in Rwanda. A few years later she spent a month in Greece covering the summer Olympics.
Ellis began her broadcast career at KDKA Radio and TV in Pittsburgh. Later, she worked in Boston at WHDH-TV as a reporter and weekend anchor.
She has distinguished herself as a lead correspondent and received numerous awards including local and national Emmys, Edward R. Murrow Awards, Associated Press awards and awards from the National Association of Black Journalists. She's also a recipient of an Honorary Doctorate Degree in Journalism.
Born in North Carolina, and raised in Boston, she graduated from Simmons College in Boston and Columbia Graduate School of Journalism in New York.
Ellis currently lives in New York City with her young son.
Rachel V. Scott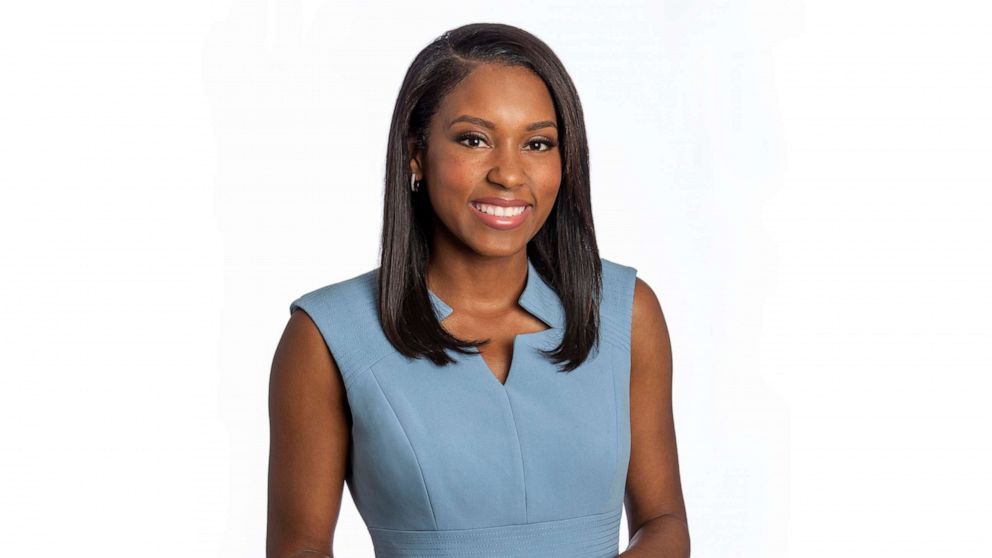 Rachel V. Scott , Michael J. Feeney Emerging Journalist of the Year
Rachel Scott is a White House Correspondent and D.C. Correspondent reporting across all ABC News programs and platforms including "Good Morning America," "World News Tonight with David Muir," "Nightline," "20/20," "This Week with George Stephanopoulos," ABC News Live, ABC News.com and ABC Audio.
In 2020, Scott provided extensive on the ground coverage of the nationwide protests over police brutality and the COVID-19 pandemic's impact on communities of color. Scott's reporting appeared in ABC News' primetime specials "Juneteenth: A Celebration of Overcoming" and "George Floyd's: A Celebration of Life."
During the 2020 presidential primary, Scott logged thousands of miles covering races in battleground states including Florida, Michigan, Ohio and Pennsylvania, interviewing nearly every Democratic candidate. In November 2019, Scott interviewed Senator Bernie Sanders and surrogate Rep. Alexandria Ocasio-Cortez for a joint network exclusive sit down in Iowa.
Scott has been an important part of the news division's reporting on the Trump administration, covering the impeachment trial of President Trump extensively and interviewing Vice President Mike Pence on the day of the final impeachment vote.
Scott has also covered the 2018 midterms, Hurricane Irma and the aftermath of Alabama's deadly tornadoes in 2019.
Scott began her career at ABC News as a production associate for ABC News Live in 2016. While working full-time as a producer for GMA Digital, Scott took on an additional role as a Weekend General Assignment Reporter for ABC's New Haven, CT affiliate WTNH-TV.
A native of Southern California, Scott is a graduate of the Annenberg School for Communication and Journalism at the University of Southern California.
Kimberly Godwin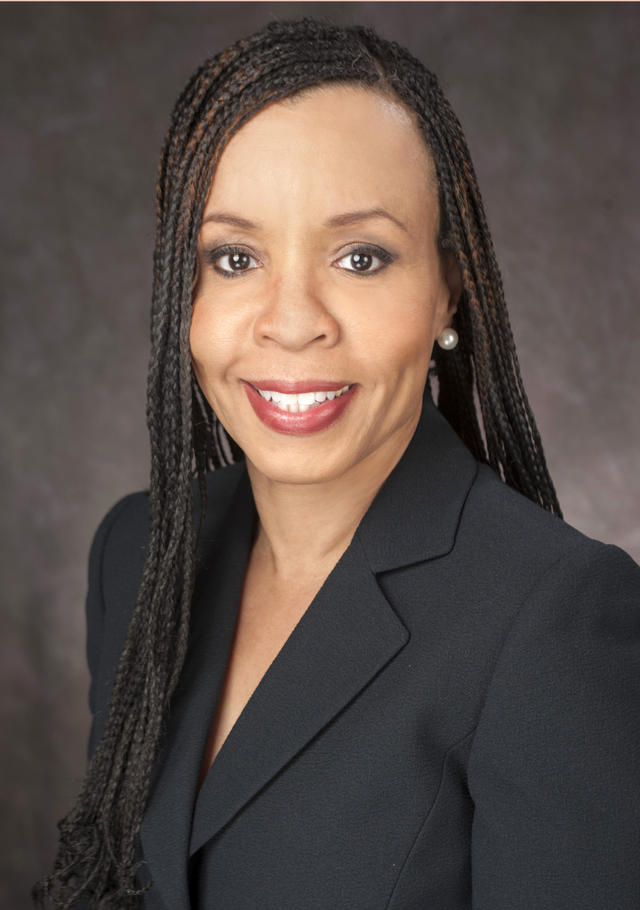 Ida B. Wells Award
---
Kimberly Godwin , Ida B. Wells Award
Kimberly Godwin is executive vice president of News, CBS News, where she has top editorial oversight of newsgathering around the world, including the national desks, foreign desks and bureaus.
Godwin has served as a top CBS News editorial leader in multiple key positions since joining the network in 2007, most recently serving as vice president of News. She also served as CBS News' executive director for Development and Diversity and a senior broadcast producer of the "CBS Evening News." With dozens of years in newsrooms across the country, Godwin is a proven executive and respected newsroom leader.
In 2019, in addition to her executive responsibilities, Godwin was charged with overseeing the launch of the re-imagined "CBS Evening News with Norah O'Donnell." While executive in charge of the broadcast, Godwin managed all editorial and production aspects for the "CBS Evening News" and oversaw coverage for major breaking news stories including Hurricane Dorian, the mass shooting in El Paso, Texas, and O'Donnell's exclusive reporting trip to the Texas-Mexico border.
In her role as executive director for Development and Diversity, Godwin had significantly enhanced CBS News' profile at conferences around the country and cultivated a strong pipeline of potential employees. She also has developed a lecture series featuring top CBS News journalists sharing their reporting experiences with colleagues.
An accomplished newsroom leader and executive, Godwin has helped shape the network's flagship evening broadcast and the network's coverage of major national and international events. Godwin was named a senior producer on the broadcast in 2007 and played a key role in developing the "CBS Evening News"' day-to-day and long-term coverage of major news events. She was a key part of the team covering the Newtown, Conn., school shooting, the Boston Marathon bombings, the 2012 and 2016 presidential elections, Hurricane Matthew, the Orlando Pulse nightclub tragedy, the eclipse, and the mass shooting in Las Vegas.
Before joining CBS News in 2007, Godwin spent more than 20 years as a manager and newsroom leader at some of the top local stations in the United States. She was the acting news director and assistant news director at WCBS-TV in New York City (2005-2007); vice president and news director at KNBC-TV in Los Angeles (2001-2003); vice president of News Operations for NBC Television Stations (2001); and vice president and news director at KXAS-TV in Dallas/Fort Worth (1998-2001). Godwin was also news director at WOIO/WUAB in Cleveland (1996-1998) and assistant news director at WCAU-TV in Philadelphia (1994-1996), and before that, senior news producer at WCAU-TV (1991-1993); executive producer at WNBC-TV in New York City (1993-1994); and producer at WTAE-TV in Pittsburgh (1991).
Godwin began her career as an executive producer, producer, investigative reporter and news writer at television and radio stations in West Palm Beach and Tallahassee, Florida.
In addition to being a veteran of network and local news, Godwin has spent time as a journalism educator. She was the interim director for journalism at the School of Journalism and Graphic Communication at Florida A&M University (2004-2005) and an adjunct faculty member (2003-2004), where she taught news writing, reporting and ethics. She is currently the Chair of the Board of Visitors of the journalism school at FAMU.
Godwin is the recipient of many distinguished awards, including six Emmys; two Edward R. Murrow awards; an Alfred I. DuPont-Columbia award; and a Sigma Delta Chi award.
She is the former chair of the Board of Managers of the North Brooklyn YMCA and member of the Board of Managers of the YMCA of New York City. She is a member of the National Association of Black Journalists.
Godwin graduated from Florida A&M University with a bachelor's degree in broadcast journalism. She is married and lives in New York City and in the Poconos, Pennsylvania.
Mahmoud Hussein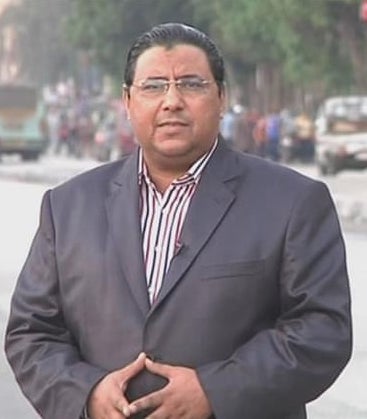 Mahmoud Hussein , Percy Qoboza Foreign Journalist Award
Mahmoud Hussein is a senior Al Jazeera Arabic journalist, who moved to Doha, Qatar in 2013, after Al Jazeera Media Network's operations were shut down by Egyptian authorities.
Hussein, travelled to Cairo to visit his family on the 19th December 2016. Upon his arrival in Cairo's airport, he was questioned by security officials for over 15 hours. He was later allowed to leave the airport and head home. However, on the 23rd December, he, along with two of his brothers, was arrested at home by the authorities.
From 23 December 2016 to 20 March 2017, Mahmoud was held in solitary confinement, and his family have expressed concerns that he was being mistreated and suffered from significant weight loss.
Mahmoud continue to be under arbitrary detention without charges or trail for over 1000 days. Since the arrest of Mahmoud Hussein, the Egyptian judiciary has continued to detain him without any charges by extending his detention every 45 days breaching his fundamental rights.
While in prison Mahmoud sustained an injury, which resulted in a fracture in his left elbow and the prison authorities have consistently refused to provide him with much needed medical treatment, and have refused attorney's request to refer him to a private medical care, despite Al Jazeera committing to cover all medical expenses.
On 23 May 2019, a court in Egypt rejected the appeal by the prosecutor to continues detention and ordered the release of Mahmoud Hussein from prison. However, the authorities have opened up a new investigation against him with unspecified charges and returned him to prison.
Arthur Cribbs
Arthur Cribbs , Student Journalist of the Year
I am a senior journalism major at Howard University by way Los Angeles, California. While I am a journalism major, I have a career focus in sports, where I currently work with the Howard University Athletic Department and am partaking in the DREAM Mentorship with Position Sports. I am also interning with Axios, working with the Audience and Growth team and writing for The Sports Pulse. I previously interned with ESPN's The Undefeated, Sony Pictures and Dodgers Nation. I also spent a summer at UCLA through the university's Center for Management of Enterprise in Media, Entertainment and Sports and worked on a marketing project with the Los Angeles Angels. Additionally, I have served on the Howard campus as the Editor-in-Chief of 101 Magazine and as a Production Manager for Spotlight Network.
The Trace | www.thetrace.org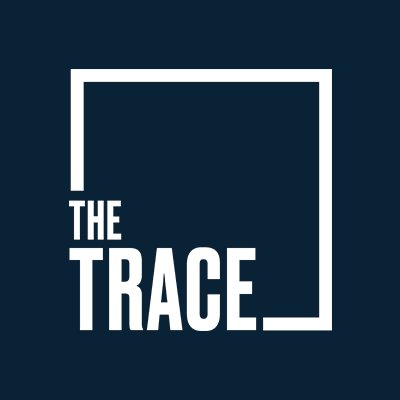 The Trace | www.thetrace.org , Best Practices Award
At The Trace, we're building the only team of journalists exclusively dedicated to reporting on our country's gun violence crisis. We use the power of journalism to improve public understanding, increase accountability, and identify solutions that can lead to safer homes and communities for all Americans.
Every year in our country, a firearm is used in nearly 500,000 crimes, resulting in the deaths and injuries of more than 110,000 people. Shootings devastate families and communities and drain billions of dollars from local, state, and federal governments. Meanwhile, the problem of gun violence has been compounded by another: the shortage of knowledge about the issue.
We believe that when an issue is shrouded by a knowledge gap, journalism can be a big part of the solution. As a nonprofit newsroom, The Trace is able to dedicate itself to in-depth reporting that doesn't let up after the latest high-profile shooting leaves the front pages.
Elaine Houston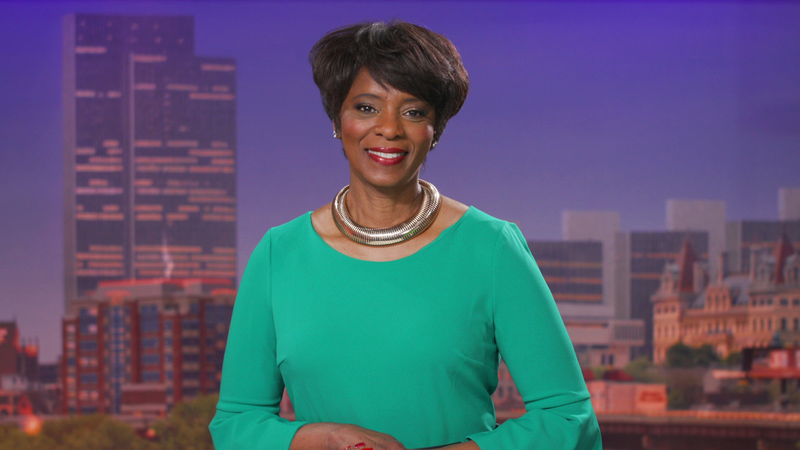 Elaine Houston , Journalist of Distinction
Elaine Houston is an award-winning journalist. She joined WNYT in January 1990.  Today, she's the anchor of NewsChannel 13 Live at 5 and 5:30 as well as a reporter. Her stories have taken her to Washington, DC to cover the inauguration of President Donald Trump in 2017. She also covered candidate Trump in New York City on election night in November of 2016.
In 2017, Elaine was also in Washington, DC to cover the hundreds of thousands of women who rallied in the nation's capital for the Women's March on Washington in opposition to the proposals of President Donald Trump.  She won the Employee of the Month for her work in Washington D.C. In 2015 Elaine traveled to the White House where then-President Barack Obama posthumously presented WW1 soldier Sgt. Henry Johnson the Medal of Honor. Elaine has traveled to Oklahoma to cover tornado damage and to Massachusetts in 2004 and Sen. John Kerry's bid for the White House.  In 1999 Elaine traveled to Cuba and covered the protracted conflict over little Elian Gonzalez, as well as a day in the life of Havana's Cuban citizens.
In 2017, Elaine was presented with the Community of Excellence Award by the College of St. Rose for work in the community. That same year, she was given an award by the New York State Broadcasters Association Award for a story in in her series, Today's Women. In 2017, Elaine sponsored WOMEN; Turning the Corner, a women's leadership and empowerment summit at the Renaissance Hotel in downtown Albany. The sold-out event featured entrepreneurial workshops, guest speakers and a roundtable discussion providing tools for women to succeed.
In 2016, she was presented the YOU GO GIRL award from HerLIFE Magazine for her stories on women impacting their community through her series Today's Women on WNYT-13. She focuses on everything from the growing number of women who find themselves homeless, to the number of women changing their communities and the lives of other women through entrepreneurial enterprises, leadership roles, and non-profit organizations.
That same year she also received the MOM Prom award from the ZONTA club of Schenectady also for her inspiring stories on women. Elaine is so passionate about covering issues that are gender-specific to women, as well as telling stories that give women a voice that she started her own website for women in 2014 www.SHEspeaks2me.com.
Ramona Logan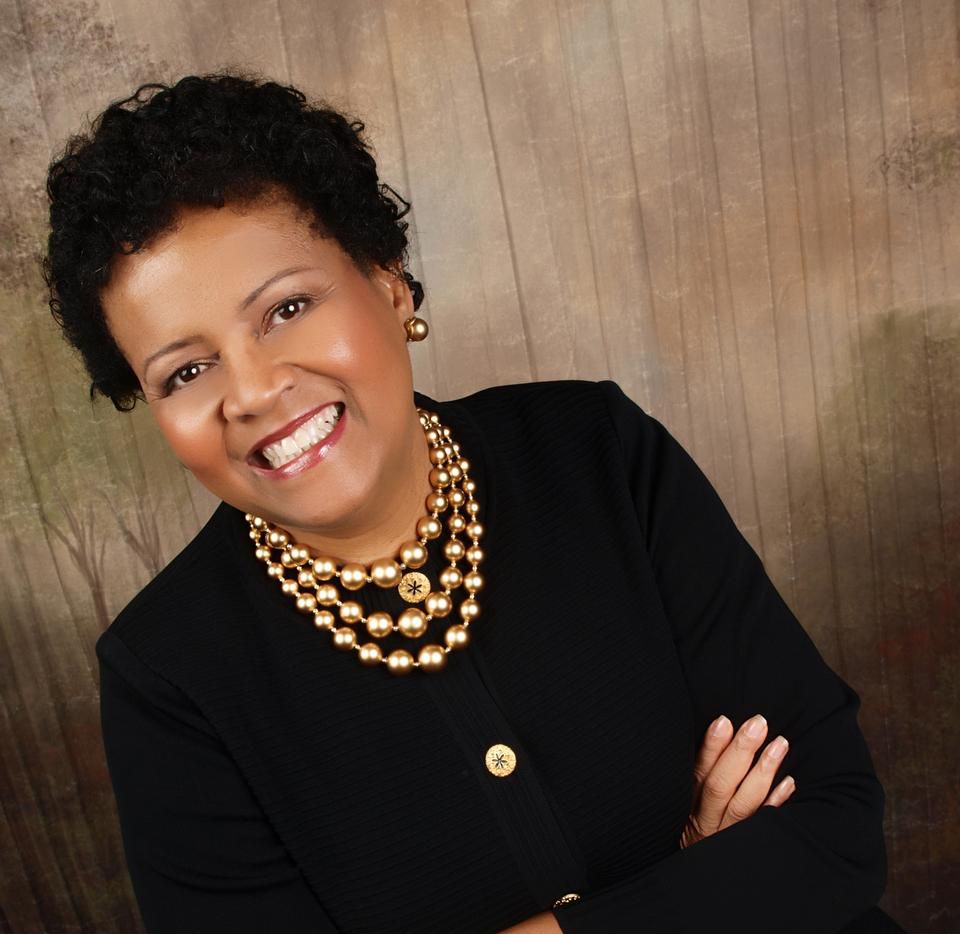 Ramona Logan , Patricia L. Tobin Media Professional Award
Ramona Logan is founder of Image Advantage is a public relations consultant with a track record of designing comprehensive media strategy that enhances public awareness of her clients. Ms. Logan's extensive award-winning experience as a broadcast journalist and PR consultant powers her ability to deliver consistent media coverage on a local and national level. Her services also include marketing, media training, and video production. Ms. Logan published a book The Beauty of Grace: Pearls of Wisdom for Beauty from the Inside Out that is based on the workshop by the same name. The devotional workbook starts with scriptures on how to clothe your soul in virtues like humility, compassion, and patience; then goes into the four body shapes for women and details how to dress for each shape.
Chelle Luper Wilson
Chelle Luper Wilson , Angelo B. Henderson Community Service Award
Chelle Luper Wilson is a contributing editor and columnist for Texas-based I-Media Corporation. Her column "Wordz of Wilson," can be found in newspapers across the country including the Garland Journal, Texas Metro News, and I-Messenger Magazine. Her writing explores the interconnectivity of historical events with present-day experiences and circumstances, particularly relative to the intersections of race, class, and gender, blended with a healthy serving of Black popular and expressive culture. She is a sought after public speaker and workshop facilitator who loves exploring the possibilities of what can happen when we harness our collective power to create the change we want to see in the world.
Chelle serves as the President of the Clara Luper Legacy Foundation, a nonprofit she founded to expand the legacy of her mother—civil rights activist Clara Luper, through the preservation of African American history and culture and the implementation of programs and services that nurture the next generation of citizens dedicated to academic excellence and public service. Prior to her work in the nonprofit and entrepreneurial space, Chelle's corporate experience includes management capacities in the fields of marketing, advertising, public relations and sales for several Fortune 100 companies. Presently, Chelle is working on several new projects; including a book celebrating the lives of some lesser-known Black women who led incredibly fascinating and empowering lives, and a podcast with her husband entitled Health and History that merges both their passions and will launch later this year. As a college student, Chelle made history at the 1994 NAACP National Convention by becoming the first youth ever elected to the NAACP National Board of Directors At-Large position. As a national board member, Chelle served in several leadership capacities during a pivotal time of transition for the nation's oldest and largest civil rights organization. Currently, Chelle serves as the International Secretary of Alpha Kappa Alpha Sorority, Inc., the oldest Greek-lettered organization established by African-American college-educated women. In this role, she also serves as Executive Secretary to the Alpha Kappa Alpha Educational Advancement Foundation and the Alpha Kappa Alpha Housing Foundation. Chelle previously served as the Regional Director of Alpha Kappa Alpha's South Central Region.
Chelle has a true passion for inspiring youth and helping them develop into their full potential so they are prepared to pursue their purpose. She is active with various youth charities and also maintains active membership in numerous civic and social groups including Jack and Jill of America (North Texas Chapter); The Links, Incorporated (Greater Denton County Chapter); Denton County Medical Society Alliance; Langston University Alumni Association; Mocha Moms; PTA; National Women's Studies Association; Association of Black Women Historians; Black Women's Studies Association; NAACP (Life Member); National Council of Negro Women; Women for Women International; African American Intellectual History Society; Association for the Study of African American Life and History; Schomburg Society; and she is also a charter member of the Smithsonian Museum of African American History and Culture.
Chelle, a native of Northeast Oklahoma City, is a proud alumna of Oklahoma City Public Schools. She is a McCabe Scholar, recipient of the National Thurgood Marshall Scholarship, and a Summa Cum Laude graduate of Langston University, receiving her B.A. in Broadcast Journalism. Chelle also has a Master's degree in Multicultural Women's and Gender Studies, with an emphasis on African and African American Women from Texas Woman's University. She is happily married to Dr. Marc A. Wilson and the couple resides in Frisco, Texas with their three daughters Sasha (16), Sydney (15) & Saige (10) and her favorite son, William (6).
Susan Mango Curtis
Susan Mango Curtis , Journalism Educator of the Year
Susan Mango Curtis is a visual journalism leader and creative thinker with expertise in strategic planning product management in digital and print. She teaches digital storytelling and graphic design, specializing in immersive storytelling curriculum. Curtis is a dedicated educator providing students with the capability to effectively find, interpret, evaluate, recognize, use, create and appreciate visuals. She has been a champion of visual thinking throughout her design career. She enthusiastically sees the potential for digital news delivery and was an early adapter of digital publishing on mobile phones and tablets.
Curtis is recognized as an Adobe Education Leader and official Northwestern campus Adobe creative representative. She has been a beta software tester for the Scroll Motion Ingage app and Adobe; Spark, Premier Rush, DPS, Dimensions, Animate, Character Animator, Photoshop iPad, Lightroom mobile, Capture mobile app.
As former president of the Society of News Design, Curtis was the driving force behind the development of the first SND Design Code of Ethics, used by visual journalist around the world and the 2019 recipient of SND Lifetime Achievement Award. She was formerly the assistant managing editor for the Akron (Ohio) Beacon Journal. She led a total redesign in 1991 and won numerous awards for the visual look and organization. She was also part of the team that won the Pulitzer Prize gold medal for a series titled "The Question of Color."
Curtis operates a design consulting business both in the United States and abroad and frequently lectures on design for various universities and newspaper societies. She is a founding member of National Association of Black Journalists Visual Task Force and the NABJ Journalism Educator of the Year 2020.
James McJunkins Sr.
James McJunkins Sr. , Journalism Educator of the Year
A native of Mobile, Ala., Professor James D. McJunkins has been teaching journalism at Clark Atlanta University for more than 40 years.  During his tenure at the Atlanta-based historically Black College, he has trained hundreds of Black communications students, undoubtedly helping to increase much-needed diversity in the media industry. Many of his students have gone on to receive top awards from the National Association of Black Journalists, Atlanta Press Club and even a Pulitzer Prize for Photojournalism. Professor McJunkins has previously served as the Journalism Coordinator, Assistant Professor and Advisor to the campus newspaper, The Clark Atlanta Panther and is an active member of the Society of Professional Journalists and NABJ. In 2019, he was inducted into the Hall of Fame for the Southern Regional Press Institute at Savannah State University, in commemoration of his many years supporting its annual student competition. He also established CAU's groundbreaking Jamaica Study Abroad program, which has helped bridge cultural connections while providing an invaluable opportunity for students to hone their journalism skills while studying abroad. A graduate of Columbia University Master's Program, one of Professor McJunkins' most notable accomplishments has been interviewing human rights activist Malcolm X, while an undergrad at Tuskegee University in the 1960s. He is also the proud father of four adult sons.  In his free time, he enjoys cooking, international travel and photography.
NABJLA | www.nabjla.com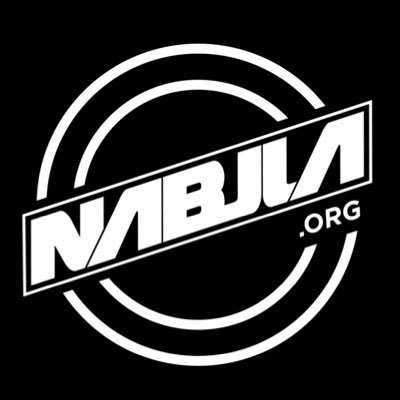 Professional Chapter of the Year
---
NABJLA | www.nabjla.com , Professional Chapter of the Year
The Los Angeles chapter of the National Association of Black Journalists was formed in 1980 to provide advocacy for Black journalists in the Los Angeles area and encourage balanced news coverage of the Black community. NABJLA also provides employment opportunity information as well as workshops for high school and college students.
MSU - NABJ | twitter.com/michstatenabj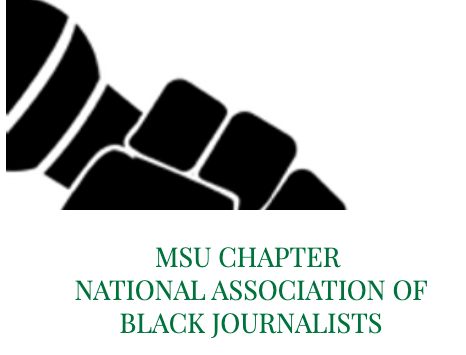 Student Chapter of the Year
---
MSU - NABJ | twitter.com/michstatenabj , Student Chapter of the Year
The MSU chapter of the National Association of Black Journalists aspires to ensure that every member has multiple internships before graduation and job opportunities after graduation.MSU NABJ holds workshops and creates many opportunities for students at Michigan State to grow and change the world. We work to make all races, especially minorities, feel like they have a space and a family to turn to if no one else has their back.
Through these tasks we hope to provide our members with the skill sets they need to be successful within the field of journalism/media after college.