NABJ Celebrates 2021-2022 Leadership Academy Toyota Scholarship Winners
Posted by kstewart
October 10, 2022 4:53 pm

2022 NABJ Salute to Excellence Winners Showcase
09/30/2022

NABJ Black News & Views is Here! Here's How You Can Support!
10/15/2022
NABJ congratulates the recipients of the 2022 Toyota Limitless Possibilities Scholarship. The recipients were selected from the 2021-2022 cohort of the NABJ Leadership Academy Mentoring Program and were awarded $2,000 each.
"NABJ is proud to have partnered with Toyota to launch the inaugural class of our Leadership Academy. We thank Toyota for believing in our vision for the program," said Dorothy Tucker, NABJ President. "The Leadership Academy represents the realization of one of the visionary and critical pillars set in place by our Founders almost 47 years ago – increasing the number of Black journalists and media professionals in management positions. We are excited about the possibilities that the academy will bring for our participants and the future of journalism."
After completing their capstone presentations during the #NABJNAHJ22 Convention & Career Fair in Las Vegas, the following individuals demonstrated the fundamental principles of the scholarship's vision: diversity and inclusion, innovation, and mobility. 
---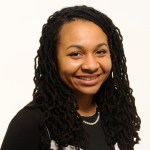 Andrea Berry*
Executive Producer/WCAU NBC10, Philadelphia, PA
 "I have learned so many invaluable lessons. I have a notebook full of lessons that I've learned from all of the mentors. Thank you so much NABJ. Thank you to everybody who helped put this together. If you're on the fence and thinking of applying make sure you make it happen!"
*Scholarship was donated to the NABJ Scholarship Fund.
---
Monica Kirkland
Director of Creative Services/WFOR & WBFS, CBS Television Stations, ViacomCBS, Miami, FL
"Thank you for choosing me to be a part of the inaugural class of the NABJ Leadership Academy. This program is the gift that keeps on giving. I'm grateful for the opportunity NABJ provided me to grow and learn from some of the most highly accomplished television station general managers in the country. This has been an AMAZING experience to work closely with leaders who know what it takes to get to the next level. I now have new cheerleaders and new members of my "Board of Directors!"

---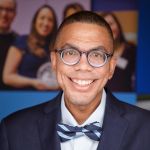 Keith Bryant 
Senior Digital Weather Producer/Spectrum Networks, Los Angeles, California
"I am very honored to receive the 2021-2022 NABJ Leadership Academy's Toyota Limitless Possibilities Scholarship. The NABJ Leadership Academy has been one of the most rewarding experiences of my life. Getting to learn and network with Black general managers has helped me to be a better leader and advocate for myself. In addition, the professional development training I got from the Kathy Times' WOW workshop was priceless. I now know my professional brand and how I can effect change. I am thankful for Toyota for supporting this initiative and helping me achieve my own limitless possibilities."
---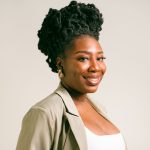 Alyssa Wilson
Digital Content Creator/FOX 29, Philadelphia, PA
"The NABJ Leadership Academy has been instrumental in the transformational success of both my professional and personal lives. I entered the program as a young journalist with no specific plan for the future and ten months later, I am a confident change agent who knows where I aspire to be and how to get there. The experience was even more fulfilling when I was selected as one of the recipients to receive a grant from Toyota. This grant will help me continue my academic studies for the next semester in my Ph.D. program. It will also serve as a reminder of the wonderful experience I had with the mentors and my fellow cohort members of the inaugural class. I am so grateful for both the wonderful experience and this amazing award."
---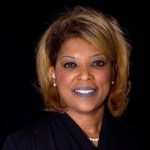 Galean Stewart James
Assistant News Director/WPTV News, West Palm Beach, FL
"I am beyond humbled to be a recipient of the 2021-2022 NABJ Leadership Academy's Toyota Limitless Possibilities Scholarship. This is an awesome program for journalists looking forward to expanding their careers in management. I would like to thank Toyota for working with NABJ to make this possible. I appreciate you and we appreciate you."
---
Toyota also awarded $500 to each of the other mentees for successfully completing the program.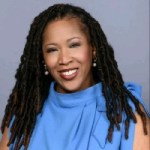 Alicia Bettes
Nightside Executive Producer/News 12, Long Island, NY
"I'd like to thank our NABJ mentors and Toyota for this award. It is a tremendous accolade to supplement my priceless experience as a Leadership Academy mentee. This opportunity has helped me rediscover my value as a leader and hone skills to empower others professionally and personally."
---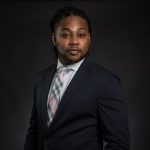 Donnell Jackson
Executive Producer, KTVT, Dallas-Ft Worth, TX
"Thank you to NABJ for the opportunity to participate in the Leadership Academy and Toyota for the financial award."
---
Daria Shelton
Digital and Content Marketing Professional, Atlanta, GA
"The impact of this program is immeasurable. Nearly 15 years ago, I said I wanted to be a leader in the business. I wanted to ascend to general manager/leadership status in news. This program provided direct access to leaders in the business willing to mentor, guide and champion my every professional move."
---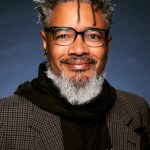 Stephen Wright
Assistant News Director, WMC-TV, Action News 5, Memphis, TN
"I am very thankful to receive the award from NABJ. This organization has played a huge role in where my career is today. I will continue to pay it forward and reach back."
---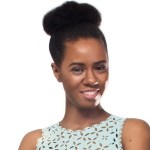 Erika Mac Donald
Sr. Writer & Producer/Engaging New Media, Hempstead, NY
"I am extremely honored to be receiving the 2021-2022 NABJ Leadership Academy Toyota Scholarship. I am earnestly grateful for the recognition. I have faced several challenges on my way here, but each one of them has only strengthened me to make me the person I am today.  I sincerely thank each one of you for helping me reach this stage where I can proudly hold up this award as a mark of my achievement."
---