The NABJ Roundup Newsletter November 2020
Posted by kstewart
November 20, 2020 4:57 pm

NABJ Founder Les Payne, Daughter Tamara Win National Book Award for The Dead Are Arising: The Life of Malcolm X
11/19/2020
NABJ Co-Founder John C. White Passes
11/21/2020

Happy fall NABJ Family,
Time to catch up! In this issue, we're announcing the organization's first news operation, reminding you to take advantage of our COVID-19 Relief Fund, giving an update on the launch of our new website, and much more.
You'll find all the details in Executive Director Drew Berry's latest summary. Questions?
Email me at nabjalerts@gmail.com.
Yours in Service,
Dorothy Tucker/NABJ President/ CBS Chicago Investigative Reporter/@Dorothy4NABJ
---
Executive Director Drew Berry's Activity Summary for August-October 2020
(Hardship Relief, New NABJ News operation,

New Website, Reserve Fund)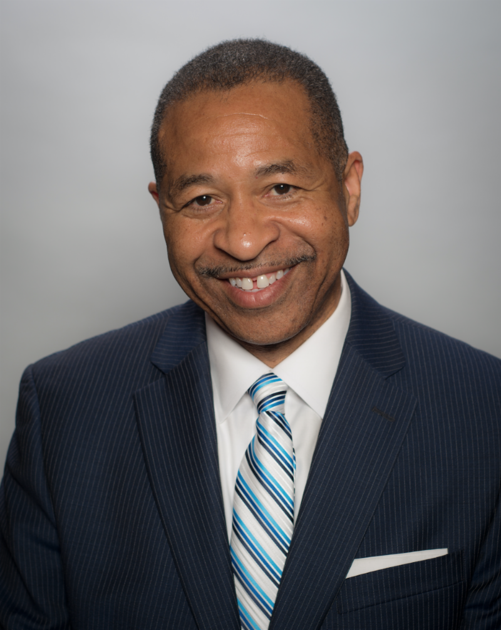 President Dorothy Tucker has led the effort to make sure we help our members negatively impacted financially by COVID-19 and who are also pursuing new career opportunities. We have approved about 300 hardship relief grants, scholarships, and fellowships for our members. Thanks to the generosity of donors, members and non-members, we are able to further increase those numbers by continuing the hardship relief program. Members can apply by clicking here.
We are also pleased to announce NABJ News Now, the tentative name of the first NABJ news operation. It is what our members have been asking about for many years. We have posted the job for Executive Editor for a few weeks and will be announcing the choice in the next two weeks. The operation's audience is the Black community. Freelancers, a small staff, and partnerships with other news organizations will fuel content for the operation. President Tucker will share more information in late December. The President is also executing a plan for a long-overdue new website.
There have been several attempts in the past dating back to 2010, but President Tucker made it a priority and with Board support is bringing it to fruition. The Board already has a preview of it. Hats off to Communications Director Kanya Stewart who has brought this project to fruition. We are less than 30 days away from its official launch as we complete a series of testing. We'll need members to send us their feedback when they come across the expected glitches usually associated with new websites. We think you're going to really like it.
Additional revenue-generating strategies and tough expense controls have put us on track to build enough reserves to weather a very possible financial storm. We were able to survive a potential $1.4 million assessment for canceling the in-person convention this year. It could have put our organization in financial peril.
Critical steps were taken to make sure we did not violate contractual obligations triggering what could have been a major and crippling financial blow to NABJ. Under the President's leadership and with the Board's support the National Office was able to execute the administration's strategy that resulted in creating a reserve fund that guards against future threats to our organization's ability to serve its members.
We won't know the status of an in-person versus a virtual convention until the Spring because it is again contingent on COVID conditions and contractual obligations and negotiations. Stay tuned!
Drew Berry
---

NABJ is Joining the Slack Community
Yahoo Groups is shutting down the platform on Dec. 15. The NABJ Yahoo Groups listserv has served as the organization's unofficial communication vehicle for more than a decade. NABJ and some of its chapters and task forces use Facebook Groups, Google Groups, and Slack to disseminate information to its members.
We are joining the Slack community officially as an organization to fill the void left by Yahoo Groups. Invitations are forthcoming.
---
#NABJCongrats
Sheree Renée Thomas — Editor of Fantasy & Science Fiction magazine
Jennifer Streaks — Journalist at Forbes
Danielle Nelson — Producer at WESH in Orlando
Donald Walker — Specs Howard School of Media Arts Hall of Fame
Michael Bolden — Dir. of Culture & Operations at San Francisco Chronicle
Shaquille Brewster — Correspondent at NBC News and MSNBC
Nicquel Terry Ellis — Sr. Writer, Race and Equality at CNN
Jay Scott Smith — Afternoon Anchor at KYW Newsradio
Errin Haines — Vernon Jarrett Medal for Journalism Excellence
Yamiche Alcindor — RTDNA John F. Hogan Award
Glenn Marshall — Reporter at WGN-TV
Andrea Watson — Reporter at Rockford Register Star
Greg Lee — Sr. Asst. Managing Ed. for Talent and Community at Boston Globe
Marcus Vanderberg — Sr. NBA Editor at Yahoo Sports
Faith Jessie — Anchor at Newsday
Raisa Habersham — Watchdog reporter at Savannah Morning News
Dakarai Turner — Reporter at Fox 13 in Memphis
Linda Lockhart — Int. Managing Editor at St. Louis American
Melissa Magee — Meteorologist at NBC LA
Samuel Robinson — Reporter at Ann Arbor News
Cora Dickey — MMJ/Fill-in Anchor at KREX5 in Colorado
Jay Davis — Reporter at Crain's Detroit
Colin Evans — Weekend Daypart Exec Prod. at ABC 7 Chicago
Kevinisha Walker — Digital Engagement Prod. at Reveal
---
In Memoriam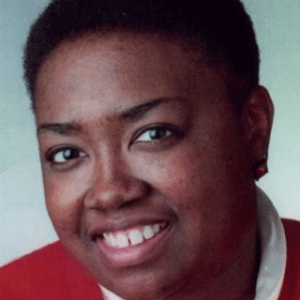 Karyn Collins – Longtime journalist and professor
Eugene Stanback  – Photographer at ABC 7 Chicago
Vaughn McClure – Atlanta Falcons reporter for NFL
Submit In Memoriam information to help us celebrate our fallen NABJ Family members during our December awards event here.
---
Task Force Updates

Haven't joined a Task Force? Sign up now.
 Check out President's Tucker message to the NABJ family: NABJ will be a safe space for LGBTQ+ members. All voices must be respected. Read it here.
 YBJ  — Kay Angrum and Clarence "CJ" Stone are the new co-chairs
Freelancers  —  Kierra Frazier joins Shanita Hubbard as co-chair
Media-Related  —  Monthly  Sunday Virtual Happy Hour
---
Chapter Updates
Boston  —  Hosted Virtual Cocktails and Conversations
Atlanta  —  Hosted Minorities in Sports
Baltimore  —  Hosted The Journalistic Eye to Verify Digital Content
New York  —  Hosted #ForTheCulture Wine Tasting
Los Angeles  — Presented scholarships to student members
Detroit  —  Met with WDIV Local 4 management about a reporter's use of "stand back, stand by" in a live report the night after Election Day.
---

Collegiate Corner
Univ. of Kansas  —  Hosted Career Readiness Series
Georgia State Univ. —  Hosted The Broadcasting Workshop: The Skills You Need to Succeed
Univ. of Illinois  —  Hosted Presidents' Chat with alumni about their paths in journalism
---
Save the Date

Virtual Regional Conferences — Tomorrow, Nov. 21. Check email for credentials if you registered!

Annual Professional Chapter Audit Deadline  —  Dec. 1

45th Anniversary Celebration — Dec. 12

NABJ

Virtual Awards

 

(Click to Register)

— Dec. 19
---
Jobs (Click Job Role for Info)
Fox 6 Milwaukee — Sports Producer
Fox 6 Milwaukee — Photographer
The Tyee — Senior Editor
ProPublica — Senior Editor, Local Reporting Network
Chicago Sun-Times — Audience Engagement Specialist
More Jobs:  NABJCareers.org
---
#NABJWebinars (Click Title to View)
ICYMI: Dealing with Microaggressions
ICYMI: Commanding Your Voice to Become a Leader in the Newsroom
ICYMI: Success Stories & Pathways for Media Related Professionals
---
Reminders
Donate now to the NABJ COVID-19 Relief Fund. Help members affected by the pandemic.
Sign up for the Producer and Editor databases.
---
Contact journal@nabj.org for NABJ Roundup or Journal submissions. Editor: Kathy Chaney